Published on 05/23/2018 6:53 am
Henna Spa for Hair, Eyebrow & Body in USA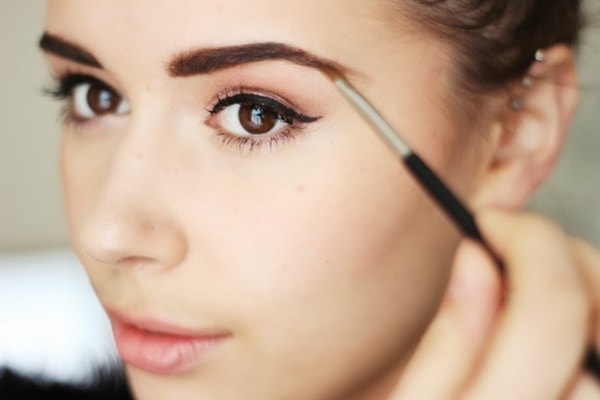 What exactly is the henna spa?
Henna spa is a complete step by step beauty treatment regime that tints your eyebrows, eyelashes and hair. While coloring hair with henna has been an age old remedy for covering grey hair but eyebrow and eyelash coloring with henna is new. When it comes to coloring brows and lashes you have to be extremely cautious as eyes are very delicate. This is why henna has gained popularity as coloring technique for delicate parts like eyebrows and eyelashes.
Every one of us wishes for a new refreshing look once in a while that enhances our features and accentuates the attractiveness. Then there are many women who are unhappy with their eyebrows and eyelashes either due to their sparsely spread location or very light color. Tinting with henna helps you get that coveted doe eyed brunette look where you flutter your eyelashes and charm the world.
Henna spa for Eyebrow and eyelashes is completely safe as there is no ammonia, no hydrogen peroxide, no sulphur and no other harsh chemicals involved in this process. It is completely natural, herbal and safe. What's more henna strengthens the hair from roots giving you fuller dense lashes and brows. If you have been suffering from thin lashes and sparse brows henna spa is the answer to your worries.
Henna spa lasts from four weeks to two months depending upon the type and quality of henna used. For example NMP Udhyog's henna for eyebrow has high concentrate of pure henna leaves (Lawsonia inermis) that gives strong tint which easily lasts for months. The higher the concentration of Lawsonia inermis in henna the stronger and long lasting the color would be. NMP Udhyog's henna is made from grounding the fresh and new Lawsonia inermis leaves. This is why the resulting henna is of high quality and supreme color pay off. The Body Art Quality Henna can be used to even permanently color the hair.
Depending upon the shade of color you want ranging from deep dark brown to burgundy, black and orangish red you can adjust the strength of henna concoction accordingly. General Thumb rule is that your eyebrows and eyelashes should be in sync with your hair color to give a natural look. You can try the auburn color for a refreshing look if you have brown hair and for black hair you can go wish deep brown hues.
We recommend NMP Udhyog's henna which is absolutely pure, herbal and of supreme quality. NMP also provides henna powder for hair, henna powder for body art (BAQ) along with henna for eyebrows and eyelashes. Devoid of any harsh chemicals NMP Udhyog's henna is the best you can choose for yourself. It's time to show your hair that you love them. We have branches globally so that we can Export to USA, UK, Japan, Korea, Russia, Canada.