Published on 07/28/2018 11:05 am
Best Way to Dye Hair Naturally- NMP Udhyog
It always feels nice to glance in the mirror and see that your hair shines with radiant health. However, in our pursuit of ideal looks, we often use treatments that do more harm than good and only manage to create a fleeting illusion of perfection. Well, the arrival of summer provides us all with a good opportunity to give our hair a rest and try out some genuinely fresh approaches!
Nowadays, hair dying is a trendy procedure popular among the old and young, women and men alike.
Hair has two major parts - the hair follicle and the hair shaft. The hair follicle is located at the root of the hair and attaches each hair to the scalp. The hair shaft sticks out of the follicle. Hair follicles contain living cells, but hair shafts do not. Hair color comes from the pigment melanin, which is made by cells in the hair follicle. Hair turns gray when the production of melanin decreases or stops.


Adverse Effects of Chemical Hair Dye
Hair dyes remove the natural color and/or add new color to the hair shaft. They can be natural or synthetic. Natural dyes like henna are obtained from plants. Synthetic dyes can be divided into two general categories: temporary/semi-permanent and permanent. Temporary dyes only penetrate the outermost layer of the hair shaft and are easily removed with one shampooing. Semi-permanent and permanent dyes reach deeper into the hair shaft. While semi-permanent dyes are removed with 4-12 shampoos, permanent dyes are resistant to shampooing. Permanent dyes cause chemical changes that increase the penetration of the product into the hair, bleach the natural melanin, and create color molecules that get trapped inside the shaft. These chemical changes can damage the hair. Semi-permanent dyes also contain chemicals that can remove melanin from the hair shaft, but they are not as strong and cause less damage. So better to choose Chemical Free Hair Dye.
Even when hair dyes are used as directed, harmful health effects are possible. Some of the ingredients in hair dyes have been suspected of causing cancer, but there are currently no well-done, human studies that show a definite, increased cancer risk.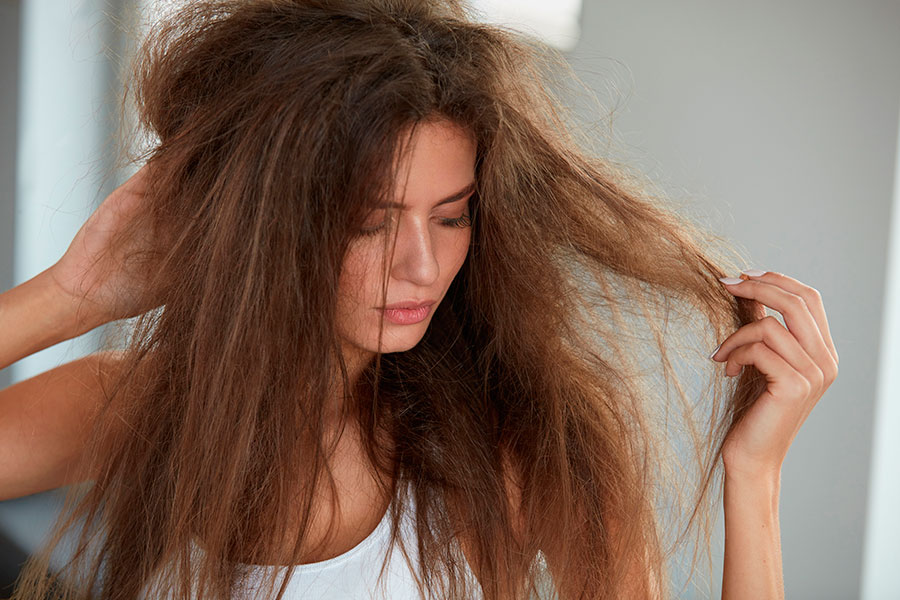 Benefits of Using Henna for Natural Hair Color
Maintains Scalp Health. Henna can be quite cooling to the scalp. ...
Balances Oil Production And pH Levels. ...
Boosts Hair Growth And Stops Hair Fall. ...
Repairs And Strengthens Hair. ...
Conditions Hair
Henna is completely natural and that is why it is the best available option for covering grays.
How to color your hair with Henna hair dye-
You can choose Black Henna Hair Dye for Hair colour naturally.
Buy a high-quality hair henna form NMP Udhyog
Mix the henna powder
Section your hair
Touch up the edges
Leave henna
Rinse thoroughly
Shampoo and Condition
NMP Udhoyg, Organic Henna Powder Supplier in Sojat, India & Hair Colour Supplier invites you to pay attention to some herbal-based dyes which will give your hair a nice tint without destroying its natural beauty. Beautiful, long, thick and lustrous hair is a big asset. They add to one's personality, adding charm and grace to it. Everyone aspires for a gorgeous black mane but getting and maintaining such hair takes a lot of time and demands a lot of work!
To know be touch with NMP Henna Powder
Contact- 9910415530